PACK IT LIGHT. WEAR IT RIGHT.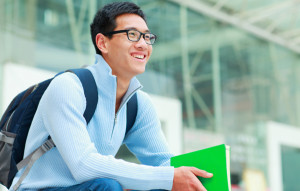 Kids and backpacks just seem to go together. Whether you are heading out on holiday with the kids or sending them off to school, chances are they'll be packing a backpack.
You have your own load too, whether it's a fashionable new purse or a suitcase packed to bursting.  Knowing how to choose, pack and lift backpacks, shoulder bags and luggage can prevent them from becoming a pain in the back.
Our common-sense guide will spare your back:
BACKPACKS
Choose carefully: Go for lightweight vinyl or canvas. Pick a pack that has two wide, adjustable and padded shoulder straps, along with a hip or waist strap, a padded back and plenty of pockets.
Pack it properly: Make sure the backpack contains only what is needed for the day or the activity. Distribute the weight of the contents evenly. The total weight of the filled pack should be no more than 10 to 15 per cent of the wearer's body weight.
Wear it right: Both shoulder straps should always be used, and adjusted so that the pack fits snugly to the body without dangling to the side. Never sling a backpack over one shoulder.  You should be able to slide a hand between the backpack and the carrier's back.
It's a fact! More than 50 per cent of young people experience at least one episode of low back pain by their teenage years. Research indicates one cause is improper use of backpacks. So pack it light and wear it right!
SHOULDER BAGS
Choosing a Shoulder Bag: Whether your bag is a purse or home to your laptop, choose one with a wide, padded adjustable shoulder strap.
Packing a Shoulder Bag: Divide the contents among multiple pockets to help distribute the weight and keep items from shifting. Your bag should not weigh more than 10 to 15 per cent of your body weight.
Carrying a Shoulder Bag: Don't always carry your bag on the same shoulder, switch sides often so that each shoulder gets a rest. Try not to lift the shoulder on which the purse is carried, ideally wear the strap across your chest.
LUGGAGE
Choosing Luggage: Look for sturdy, light, high-quality and transportable pieces. Avoid purchasing luggage that is already too heavy when empty. Choose a bag with wheels and an adjustable handle when possible.
Packing Luggage: Over-packing is a pitfall. Ensure your luggage is never too heavy for you to pick up.
Lifting Luggage: Place carry-on luggage into the overhead compartment by first lifting it onto the top of the seat. Use your knees, not your back to lift!
The Last Word: Carrying a heavy load that is poorly distributed can cause a number of problems including muscle strain, headaches, neck, back and arm pain, and even nerve damage. It pays to pack it light and wear it right.
An informative article from the Ontario Chiropractic Association