Spine friendly tools that help prevent pain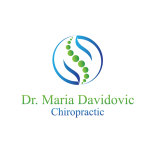 Want to learn how to offset muscular, neck and back pain whether you're at home, in the office or sitting on a bus/plane? Here are a list of simple, inexpensive devices to have with you, at home, or even in your luggage:
A lacrosse ball or tennis ball
A foam roller (small for convenience)
A backvitalizer*
A posture medic shoulder strap*
A mat (yoga or regular)
A good supportive pillow
Good supportive shoes/orthotics*
The * denotes that these would require an assessment to ensure proper use.
If you'd like to learn how these can all provide you pain relief and help prevent future spine/muscle related pain, feel free to contact Dr. Maria Davidovic, a Toronto Chiropractor, to book your initial visit or follow-up appointment.